Farmer Family Gathering
Photo submitted by Shari Sisney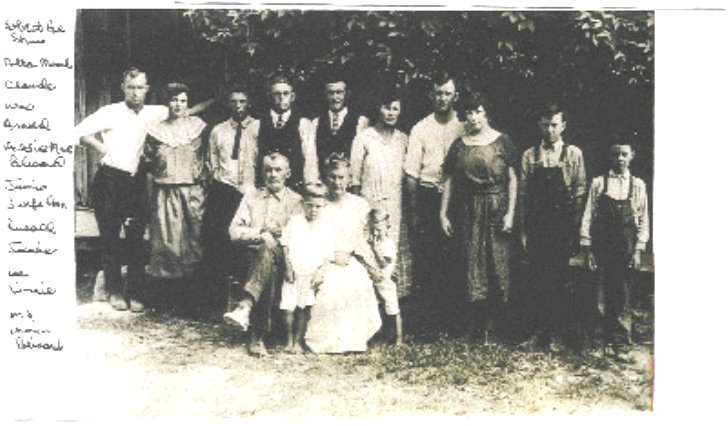 Taken in Gainesville, Mo., about 1923/24.

Standing: Robert (Ace) and Mearl Farmer Shaw, Claude Farmer, Wes Farmer, Arnold Farmer, Mae Farmer Blisard, James Farmer and wife Ann, Russell Farmer, Jessie Farmer.
Seated Dempsey "Dee" and Minnie Lance Farmer with Don and Norman Blisard.