Pine View School
Photo submitted by Shari Sisney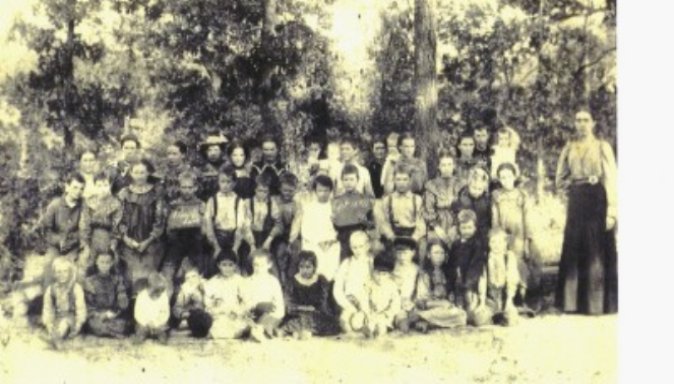 Place Taken: Pine View School, Gainesville, Ozark County, Missouri
Date Taken: Oct. 11, 1899



1st row from left: Austin Wonacott, Vada Gillmore Hutchison, Stillman Brown, Ocie Coonce, Alice Coonce Stone, Bennie Fields, Cora Lance Blisard, Eddie Fields, Jim Farmer, South Farmer, Linow Gillmore Ebersole, Claud Brown, Buell "Jack" Campbell.

2nd Row: Bob Gibson, Edith Lawrence Cockrum, May Gillmore Coy, Ray Wonacott, Sherman Campbell, Bennie Campbell, Garett Wonacott, Lizzie Brown Comer, Bennie Coonce, Albert Dunnegan, Myrtle Lance Kastning, Maud Farmer Hancock, Myrtle Deatherage.

3rd Row: Susie Campbell, Ella Lance Burkdoll, Ova Gillmore Daniel, Cora Henigar Woods, Daisy Coonce Conrad, Nellie Lance Rice, Minnie Lance Farmer holding Arnold Farmer, Willie Coonce, Adeline McCubbin Lance holding May Farmer Blisard, Ora Gillmore Daniel, Lillie Deatherage Winkleman, Ida Brown holding Colman Brown, and the teacher Delpha Henigar.