Turnbo Cemetery
Photo submitted by Mary Ruth (Luna) Sparks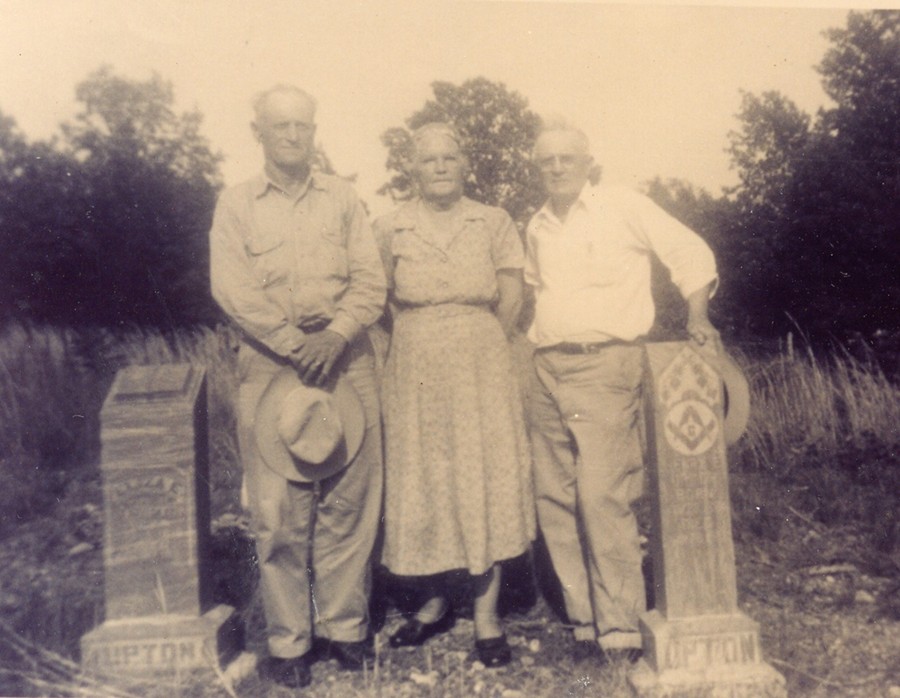 The graves of Henry Edward Upton and his wife Eliza Turnbo Upton at the Turnbo Cemetery.
Henry Edward Upton b. 11-23-1864, d. 3-23-1908. Eliza b. 7-1-1863 d. 6-27-1899.
She was the daughter of Eliza (Onstott) and James C. Turnbo. She was a sister to Silas C. Turnbo, author of the Turnbo manuscripts.
His parents were Nancy (Brackett) and Daniel Upton.
Three of their children are shown between the tombstones: Edward E. (Ted) Upton b.6-2-1899, d 1-81 married Daisy Mahan; Nancy Elois b. 2-16-1889, d. 8-30-1975. She married Ben Breeding; Odes K. Upton b. 22-4-1891, d. 7-29-1969 married Doshia Webster.